---
Hello all,
Over the Lunar New Year weekend I had the privilege to try the up and coming Canon 1DX Mk2, which is currently the one and only pre production unit in Singapore.
I would love to spend more time with this beast but I had to juggle between the CNY house visits and my less than a month old newborn, hence everthing you see here was shot within 15 minutes. With a newborn, that's as much time that's given before they start screaming again. Hahaha. Also as this is a pre production unit, I was told that the final product might differ and well, probably be a much improved version. So that's a big disclaimer right there. Haha!
As there are lots of other sites(here, here and here) detailing various differences of the new 1DX mk2 vs the older 1DX, I won't go into that. Instead i'll be sharing real world application and direct comparison of what is to be expected of the soon-to-be launched 1DX mk2. Tests were done with a pre production Canon 1DX mk2 and my own Canon 1DX with same ISO, aperture and shutter speed for all comparison shots to keep everything consistent. White balance was on AWB and since both Lightroom or ACR can't read the new RAW file, we used a beta version of the DPP software to convert the jpgs at their default settings. If you are dying to know the difference between the new Canon 1DX mk2 and the original Canon 1DX, and whether to upgrade to the new camera, read on!
First up, most wedding photographers would be concerned with noise in high ISO because we usually shoot in low light churches, ballrooms or even romantic restaurants with dim ambient lighting. Good news because based on the pre production model, things seemed to look way way better than the original 1DX (which itself is already pretty good). If you can live with the current ISO 3200 noise level, you will have no issue with the new camera's ISO 10,000. Yup you read it right, ISO 10,000. I will leave you with the photos and you can draw your own conclusions. This is the image that we are doing the tests on. We are only interested in the shadow regions as that's where you can see the highest concentration of noise.
Other than high ISO noise difference, I did a comparison of the dynamic range of the new 1DX mk2 sensor as well. Both image at ISO 100 purposely underexposed 3 stops in camera and given 3 stops exposure in DPP software. The results are equally amazing. Remember this is a pre production unit of the 1DX mk2 and the final production model might be on par or even better than what is seen. Again much more details that can be extracted in the shadow region plus there's no color noise when you try to pull up the exposure. Dynamic range to me is very important when you are trying to extract as much detail as you can out of an image to see what is in the shadows as well as the highlights. Having a wide enough dynamic range allows us to capture all that on the sensor and mimic what our eyes are able to see.
This same dynamic range topic have also been covered before in my previous comparison of the 5Dmk3 and the Nikon D810 over here. I am glad to say that the upcoming 1DX mk2 sensor is a good enough improvement that seriously makes me want to save up for the upgrade. Let's see the original underexposed image;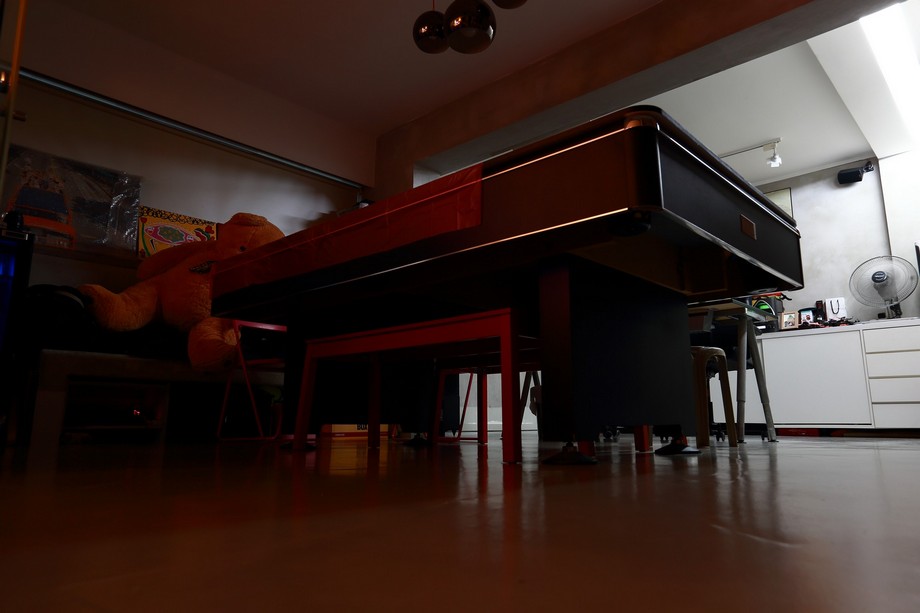 Other than this 2 points (high ISO and dynamic range) that I have touched on, there are various subtle changes that makes this camera a worthy upgrade, namely the anti flicker detection (1dx has none), continuous silent shutter shooting (1dx has none), auto white balance with white priority (1dx has none), 4k 60fps recording (1dx can only do FHD), FASTER FOCUSING AND CAPABILITY OF FOCUSING IN LOW LIGHT(this goes to –EV3 compared to 1DX –EV2) which I tried on both cameras and it really focuses and locks faster in the same low light condition. No scientific way of telling how much faster but it really can focus and lock on to things in light levels that I know usually can't. That ability to focus in low light plus a good noise level for high ISO makes this camera a real great upgrade. This should be able to serve my needs for the next 3-5 years without upgrade (can't really promise if Canon comes up with more teasers in line).
I'm also eagerly anticipating the Nikon D5 which is about to be launched as well to see how much better is the noise level and dynamic range. Hehe. Till then, take care! If you like or enjoyed this article, feel free to share it but please link it back to us.
www.raymondphang.com